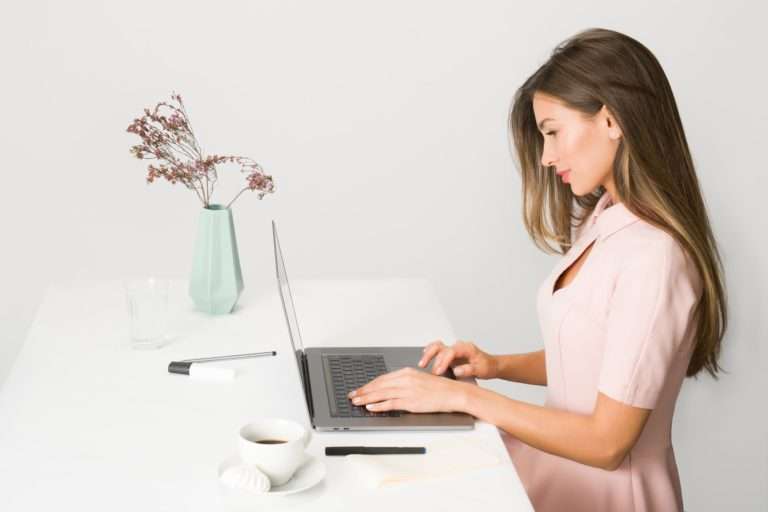 Remote work is a new, groundbreaking way to make money without leaving the house. Thanks to technological innovation, working at home has never been easier. Due to circumstances in 2020, remote work has become the norm. It's a booming industry, and thousands of remote jobs are created every day and posted on the trusty internet.  
There are thousands of websites dedicated to finding users remote jobs, and many of them are wonderful tools for climbing the ladder of success. Unfortunately, there's a dark side to everything. Because the world of remote work has seen a sudden influx of newcomers, there are many scammers out there intending to use a remote worker's services without paying for them. 
To avoid scammers, only use remote work job sites that are right for you. The right remote work website will have a failsafe payment and refund system to ensure the remote worker is paid for their services. The right website will be filled with honest, well-reviewed employers, and a helpful customer service team.
Authentic Jobs is one of the remote work job sites intended for web professionals like graphic designers, hackers, and creative types. The remote jobs within this website range from copywriting to product management to frond-and-back-end engineering and much more. It's been the leading job board for designers and developers since 2005.   
Solid Gigs is intended for freelance gigs and remote work. The motto on their website is, "trade your worst clients for some of the best companies in the world." And that's precisely what they do! Solid Gigs checks 100 sites and gig lists for the top-rated jobs and sends it directly to your email. With Solid Gigs, there's no reason to go out and look for jobs as they'll be hand-delivered to you. 
Just Remote is one of the remote work job sites and search platform intended to connect users to fully remote or partially remote positions. Just Remote overs a variety of jobs like writing, customer service, design development, HR, social media, sales and marketing, business executive, and more. Their platform allows the user to search for remote jobs worldwide, not just in their area. The best part is that Just Remote is only $12 a month. 
Virtual Vocations is intended to be used for jobs in telecommunication like technical writing and paralegals. This top-rated online job search service is the best way to find legitimate, screened telecommute jobs. As if that wasn't great enough, Virtual Vocations is run from a remote team, so they understand the job's struggles.
Skip The Drive is a wonderful remote work job site to find remote, online, and stay-at-home jobs. Skip the Drive lists legitimate remote jobs, and their blog features useful information and provides helpful resources for the up-and-coming remote worker or freelancer.  
Staff.com is unlike any other of the remote work job sites on this list because it focuses on long-term telecommuting contracts. They have an extensive list of jobs ranging from customer service to programming. Staff.com also has features such as employee time tracking and analytics, computer activity tracking, productivity rating, cloud, and customizable website features. 
Remotive is an award-winning job board known for providing a wide range of remote work jobs. These types of jobs include engineering, marketing, product, customer support, sales, HR, and more. Unlike all other websites, remotive hand screens jobs from over 900 remote companies. They also offer a weekly newsletter that informs users about new remote jobs. 
Working Nomads is a job search platform that sends a curated list of jobs directly to the user's inbox. Working Nomads makes finding a digital, online, or at-home job so much easier! Instead of scouring the internet for the perfect job, they'll come directly to you. 
We Work Remotely has been awarded the title of the largest remote work community in the world. Jobs on this remote work job site range from customer service to software engineering. WWR's job search platform breaks results down by job category. We Work Remotely is one of the oldest remote work job boards that the internet offers, and it's also the most visited.
Flex Jobs is a great website for freelancers. This well-curated job platforms feature jobs that are both remote and non-remote. They have over 50 career categories, offering full time, entry-level, and executive jobs. Flex Jobs screens every single job posted on the site, ensuring that every client is legitimate. 
There are so many excellent resources and remote work job sites to help remote workers. Anyone can transition to remote work with customizable options that allow you to choose from entry-level to expert level jobs. No matter if it's a digital vocation, virtual job, or stay-at-home careers, the websites listed above will guide you on your way to professional success.